Paella
Came across this lovely Spanish dish as I was watching an episode of Ramsay's Kitchen Nightmares. It looked pretty simple, and the ingredients were pretty easy to come by so I remembered it all(I hope) and tried to cook it by recalling what I've seen on TV. It might differ slighty but this will have to do.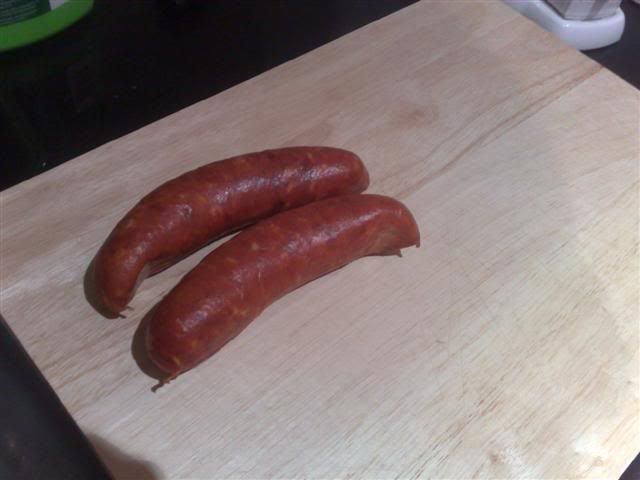 Cut up some spicy chorizos into small pieces. They are pretty hard compared to normal sausages so they do hold themselves pretty well.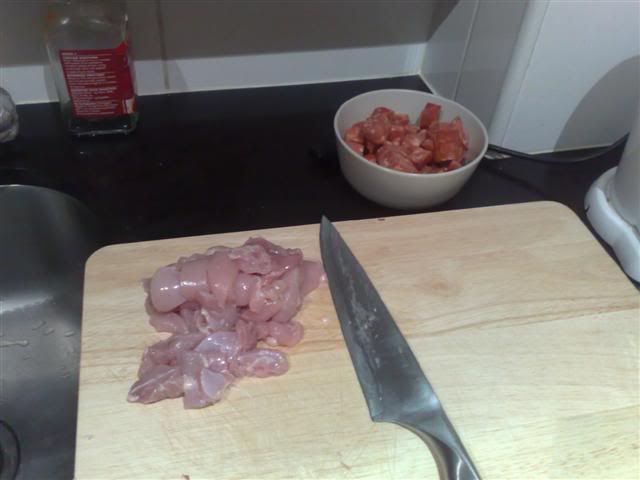 Slice up a piece of chicken thigh into bite sized chunks.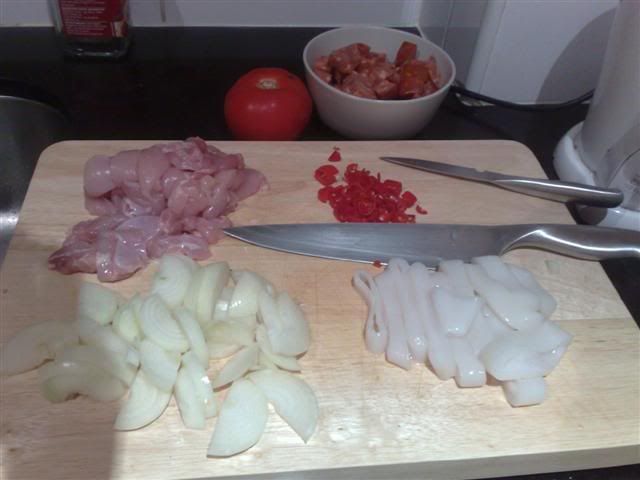 Cut up some onions, squid, and chillies.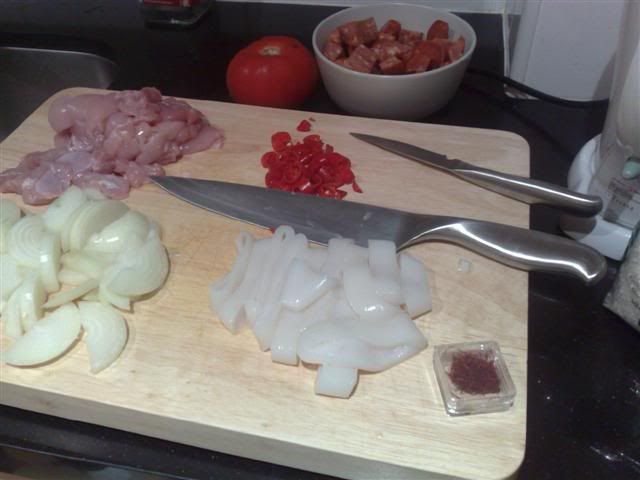 Prepare some saffron, which can be seen at the lower right hand corner. This may be slightly harder to come by.
Oil a big flat pan(I used a wok as my pans were too small) and chuck in the chorizos and onion. Fry until fragrant and colored.
Chuck in the chicken and chillies.
Add some arborio rice to the pan then slowly add some chicken stock while stirring it like how you would cook risotto.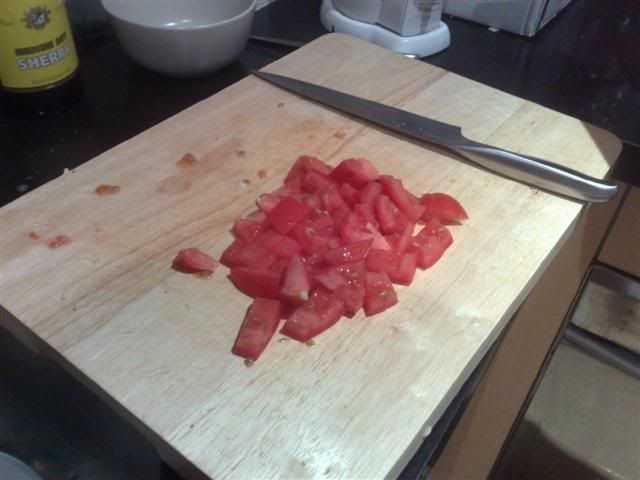 Cut up some tomatoes.
When the rice is nearly done, add in some saffron, the tomatoes, and the squid.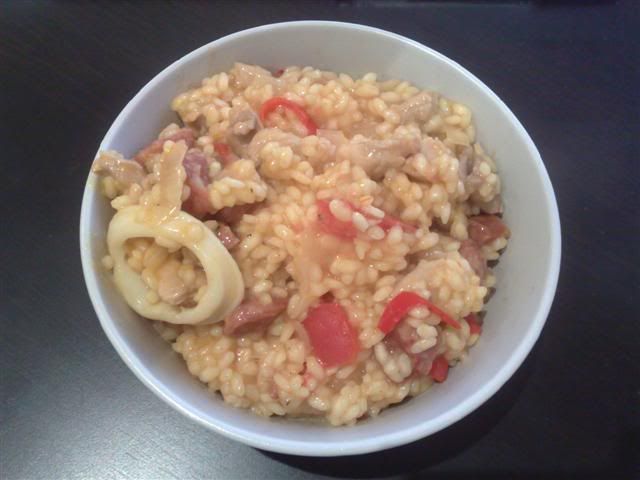 Paella, served.